Utah Museum of Contemporary Art's Art Truck: Meridith Pingree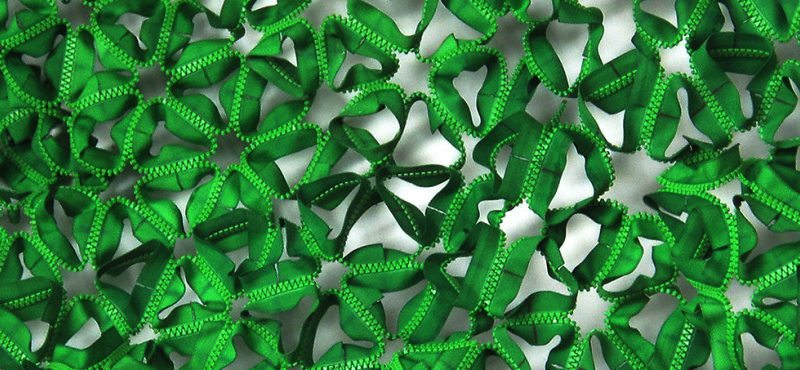 The UMOCA Art Truck brings exciting and accessible contemporary art, created by leading local and national artists, directly to schools and community venues along the Wasatch Front. Each on-site visit by the Art Truck includes the services of a trained museum educator who leads visitors through a meaningful exploration of the current exhibition.
Meridith Pingree, a Bountiful, Utah native and University of Utah graduate, received her MFA from the Rhode Island School of Design. Her practice investigates patterns of human behavior through sculptures and geometric works. The Brooklyn-based artist's kinetic sculptures and geometric compositions will fill the truck as it travels to schools and community centers along the Wasatch Front. Students will see a sculpture that moves in reaction to people around it and two wall compositions made from zippers and aluminum. A drawing that combines mathematical structures like pattern and geometry with the organic will cover the outside of the truck.
CATEGORY: Activity, Exhibit, Installation, Recycling and Upcycling, Sculpture
FAIRE YEAR: 2014
WEBSITE:
MAKERS:
Utah Museum of Contemporary Art
Art Truck
Artist: Meridith Pingree