Ultrascope Explorer – Telescope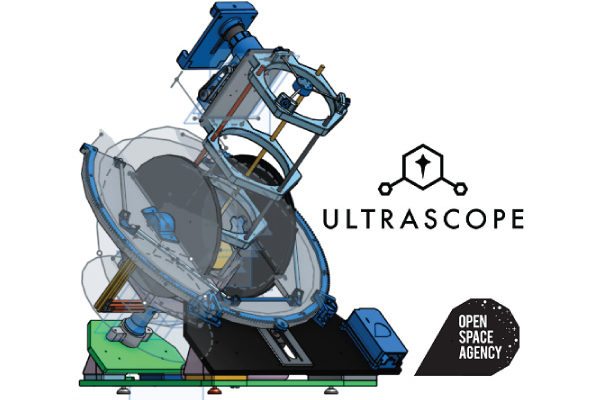 The Ultrascope project is a mostly 3D-printed, and laser-cut telescope with motors for remote control. The project goal is to develop a DIY telescope that would cost a tenth of a comparable pro-level telescope. It's a robot telescope, or Automated Robotic Observatory (ARO), "that would allow amateur astronomers to contribute to citizen science projects for a radically reduced cost." The project has been in Alpha testing for about a year, and the public Beta release is scheduled for October 3rd.
Matt Nelson is an Alpha Builder and Tester for the Open Space Agency's Ultrascope project. He will be displaying one completed Ultrascope, and one or two partially complete units. Faire visitors can direct the telescope via a handheld controller (assuming the software is done by then). Information flyers will be available for anyone that's interested in building one themselves.
CATEGORY: 3D Printing, Arduino, Citizen Science, DIY, Laser Cutter
FAIRE YEAR: 2015
WEBSITE: http://www.openspaceagency.com/ultrascope/
MAKERS:
JAMES PARR - OSA FOUNDER
ANCHAL BASSI - PROGRAM MANAGER
JON RUSHTON - DESIGNER
STEFAN KUEPPERS - TECHNOLOGIST
JORDAN MCRAE - ENGINEER
EMMA HOLLEN - COMMUNITY MANAGER
MATT NELSON - TESTER, ALPHA BUILDER