Faire Category:
Science
Arduino, Demo, Exhibit, Photography, Presentation, Science
A star tracker is a device that astrophotographers use to take long exposure photos of the night sky. The camera is mounted on the tracker and the tracker is aligned with rotation axis of the Earth. Then the tracker moves the camera and keeps it aligne …
Seyyed Ali Hedayat Mofidi
Activity, Art, Costume, Demo, STEM Education, Science, Workshop, Youth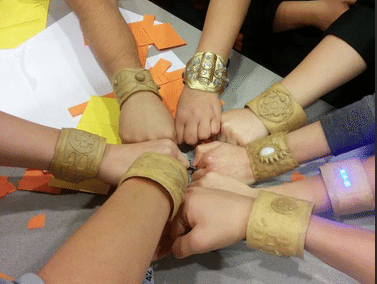 Students from the Maker space at Thanksgiving Point will teach approximately 30 kids on the science of thermoplastics and then help them make their own custom cuffs.
Debra Van Wagoner
Mary Bucklew
Megan Anderson
Melissa Wiggins
Grace Butler
Josh Grover
Chase Stothers