Mobile Printmaking with The Hex Press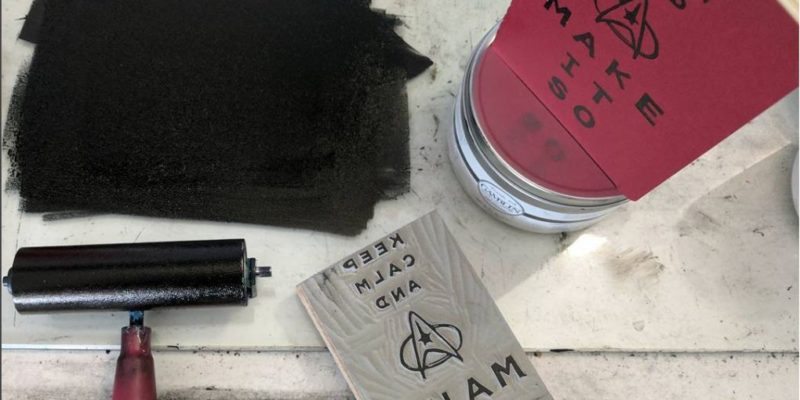 The Hex Press is a mobile printmaking and artistic endeavor to share quality wearable art products with our community as well as share the joys of what printmaking is and can be. We will be printing hand carved linoleum blocks on site, as well as be selling small paper prints, notebooks, shirts, bags, aprons, and more!
Hand printed clothing, textile accessories, notebooks, and mini DIY carving kits.
CATEGORY: Activity, Demo, Exhibit, Screenprinting
FAIRE YEAR: 2017
WEBSITE: http://thehexpress.com
MAKERS:

Anna Hansen
Jennifer Vitangeli
Bo Brady
Tia Brady