Green Urban Lunch Box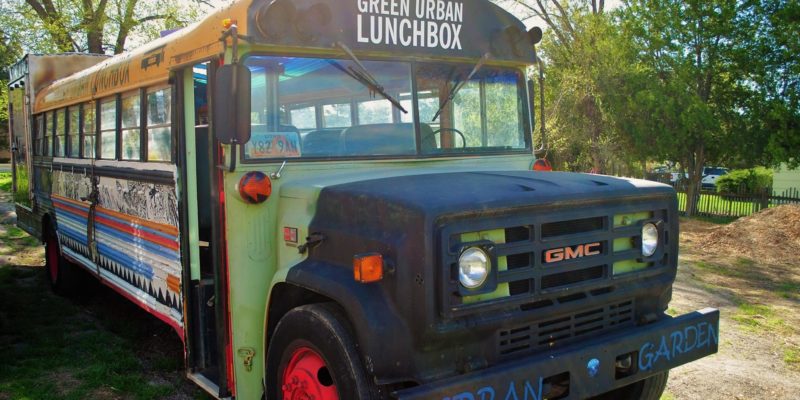 Green Urban Lunch Box will have their modified veggie-growing market bus on display as they start to prep for the growing season.
The Green Urban Lunch Box uses innovative techniques to find new and creative solutions to the age old problem of hunger. Programs focus on maximizing existing resources to not only fight hunger, but also strengthen the communities in which we work. Programs include Back-Farms, FruitShare, Mobile Market, and Small Farm Initiative.