Giant and Small DIY Pinball Machines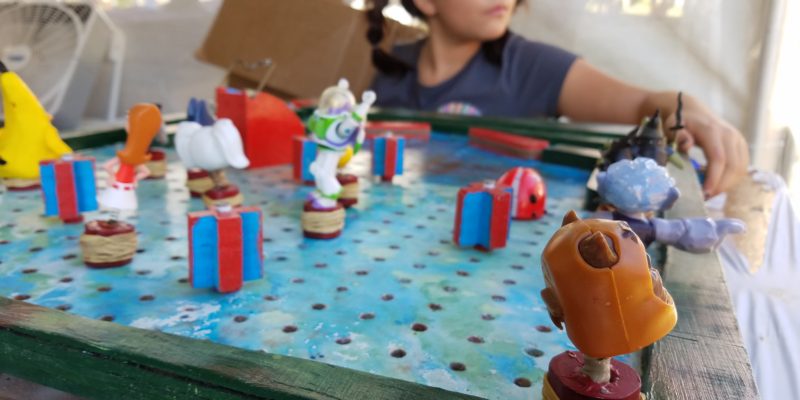 These pinball machines are made with thrifted toys and scavenged parts. The smaller pinball machines competed with an entire arts festival and had kids around it nonstop. I had no idea what to expect as it was my first pinball table and first big project like this and was was incredibly grateful every single day to see kids enjoying it. Also that they loved the mechanical nature of it. Total cost for both was around $50, mostly paint and screws.
The giant pinball is a 4 feet x 8 feet machine for the Salt Lake City Mini Maker Faire. Come play it!